What's a young runner to do after a nearly perfect junior year of competition? Start all over.
That was Grant Fisher's mission at the Jackson Invitational at Ella Sharp Park. The senior, clad in the gray uniform of Grand Blanc High School, took the lead about a third of the way through his first race of the season and cruised to a 15:22.3, just missing the course record of 15:20 set in 1986 by Monroe's Todd Williams (later an Olympian).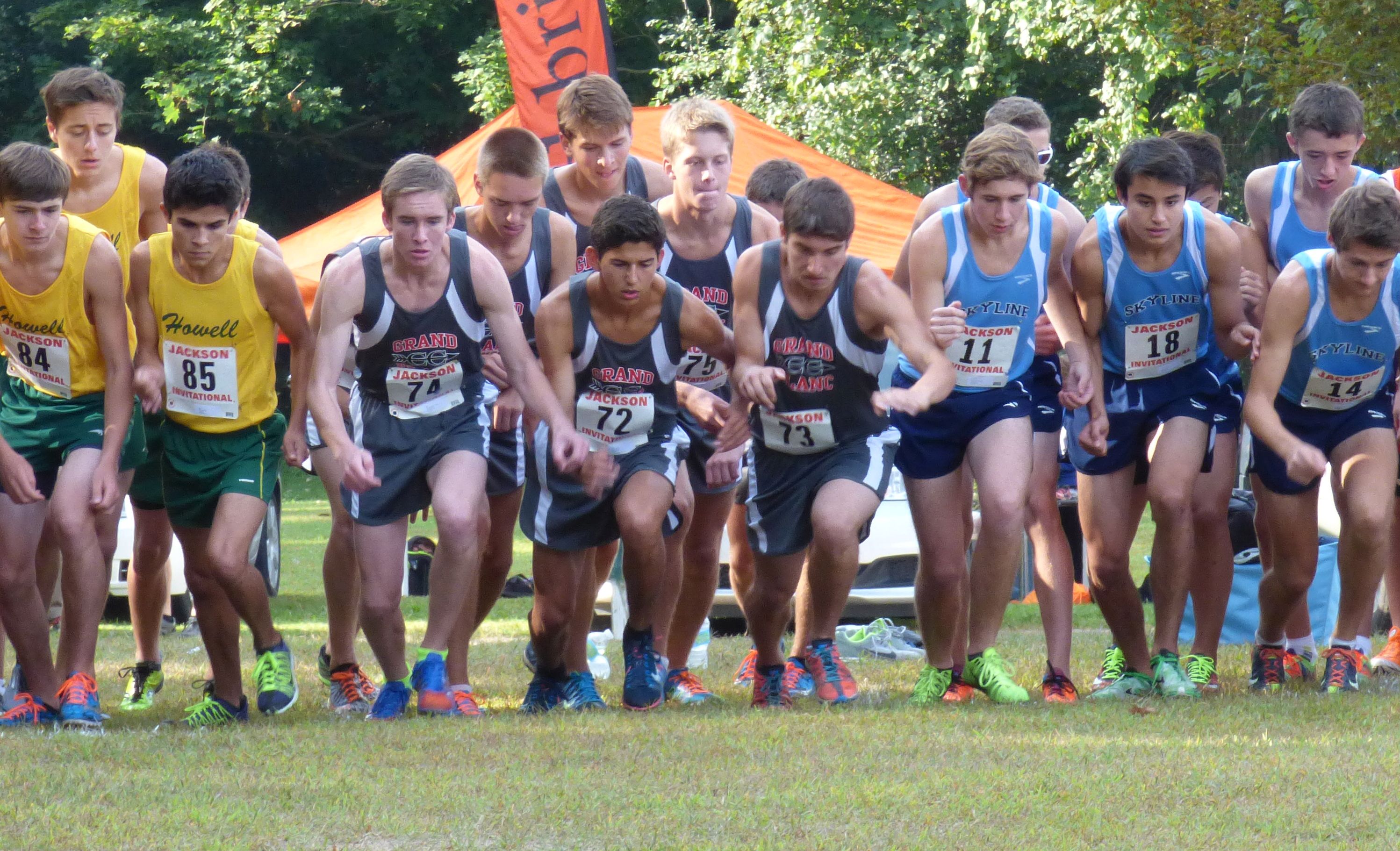 Fisher's first step of the 2014 cross country season.
Chaz Jeffress, junior from Salem, fresh off his win at the Holly Invitational, led early and didn't seem concerned that the runner on his heels was the defending national champion. The 4:30.99 track performer held on even after Fisher left him behind, finishing fourth in 15:44.0. Runner-up honors went to Traverse City Central's Anthony Berry (15:40.4), with Saline's Logan Wetzel finishing third (15:53.6). Northville packed five into the top 21 to take the D1 team title with 60 points, 30 ahead of Saline.
Said Fisher, "I didn't expect to take the lead as early as I did. But I think that the quality that we got out [of me] today was stronger than I would have suspected. It was a tough race."
After running the 1500m at the World Junior Championships in late July, Fisher took a solid two weeks off before starting to work on his base again. He hasn't even had six weeks of solid training yet. Coach Mike Scannell noted, "He only has had one hard workout, and that was last week."
"That was the reason why I didn't race for the last couple weeks," said Fisher. "We didn't want to cut the base phase short. We thought that sacrificing a few races at the beginning would lead to some better races at the end of the season."
Starting a season at a gathering of some of the finest runners in the state can be a challenge, even for the Foot Locker champion. "It's not the greatest place to come back for your first race," he said. "But we made the most of what we had. It was a fun race. I love racing against these guys."
"There's no such thing as an easy first race. I don't think his legs were happy today," said Scannell.
The biggest change for Fisher in his senior season is that he is no longer playing soccer. For so many armchair coaches, it seemed like a no-brainer for the nation's top returning harrier to quit doing two sports in the same season. However, there's an emotional side to a teenager's life, even a teenager as soft-spoken and composed as Fisher.
"The guys that are on the [soccer] team, I've been playing with for anywhere from four to eight years. I'm really good friends with them," he said. "When I let them know I wasn't playing soccer this year, obviously they were a little disappointed, but they were very understanding. It was a really great reaction from my friends and from the team."
Meanwhile, Fisher is dealing with the distraction of college visits, while generally ignoring the chatter about himself on the Internet. As for the narrowing of his college list, he admitted, "I'm not too close right now."
The coming months, if all goes according to plan, will lead to San Diego again, for a defense of the national title. Pressure. Beyond that, there's another season of track, after a 4:02.02 as a junior. More pressure. Yet Grant Fisher is still Grant Fisher: "It should be a fun senior year," he said, as he went to join his teammates for a cooldown.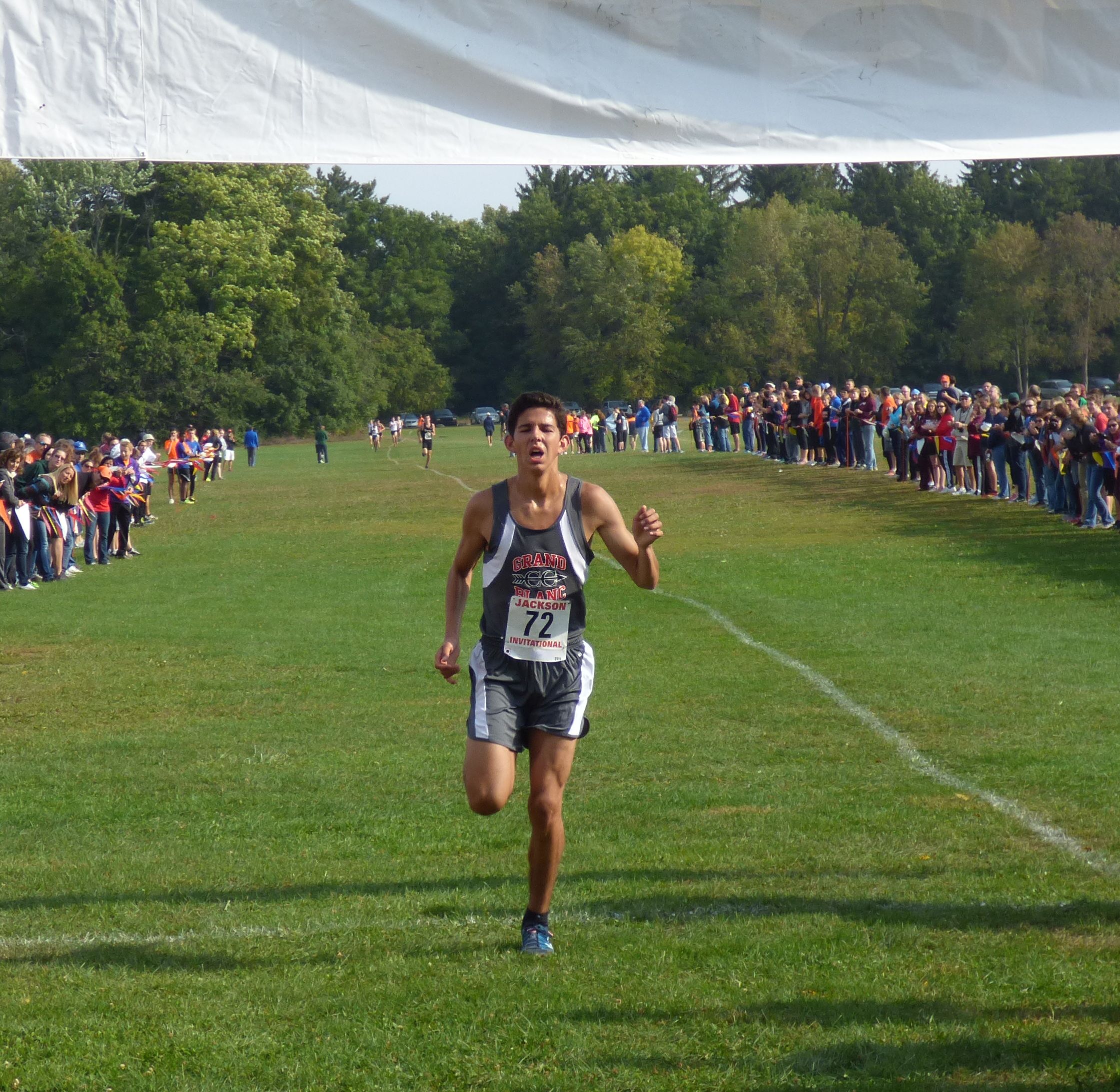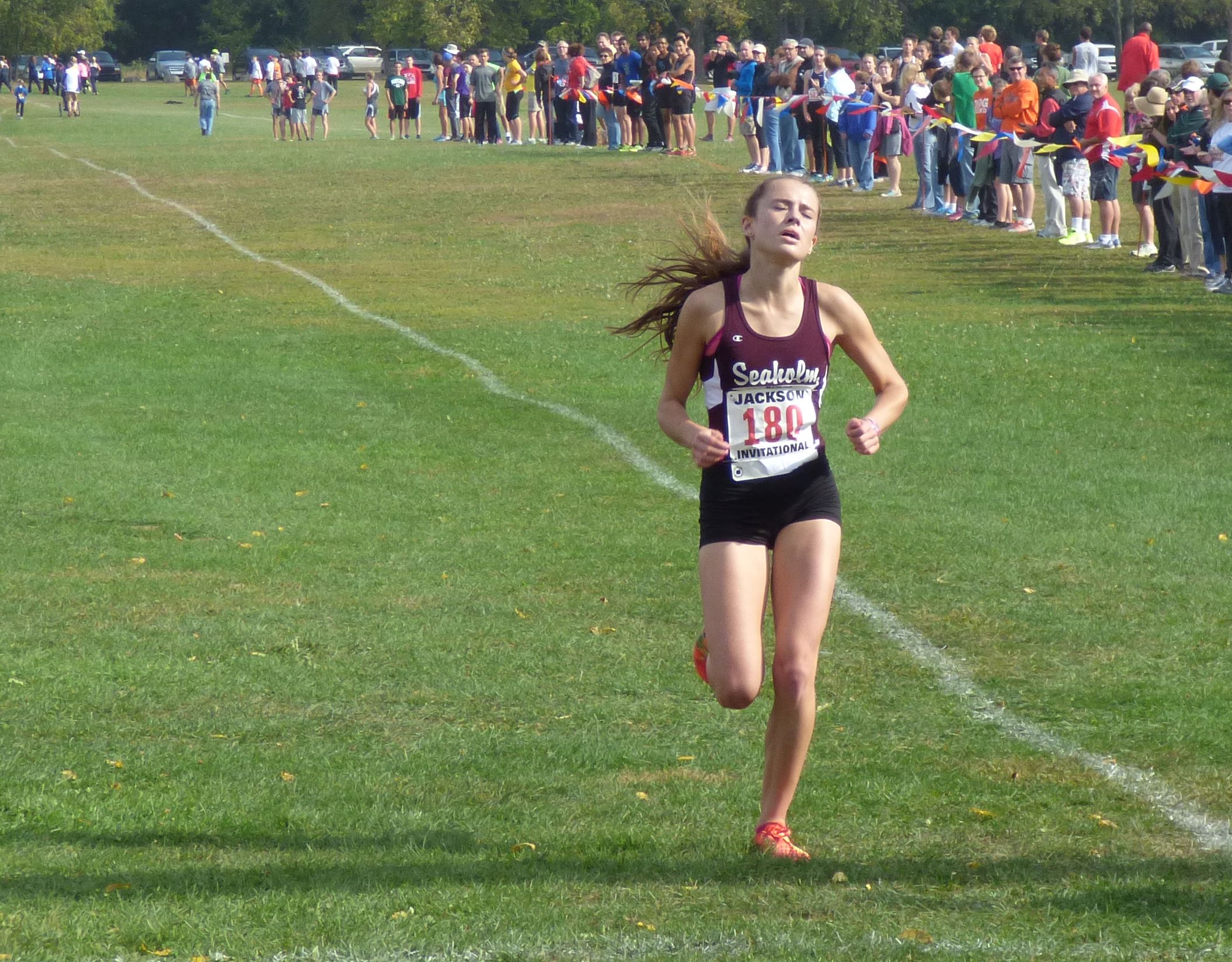 Fisher wasn't the only national class athlete competing at Jackson. Seaholm's Audrey Belf churned out an impressive 17:27.9, leading her team to 33 points and a big win over some of the state's biggest powerhouses. "We're all really strong and we're working together," she said afterward.